Sultanate Oman is a complete monarchy. This is a unitary government. These and other acts were reflected in municipal signs.
So the modern flag of Oman looks: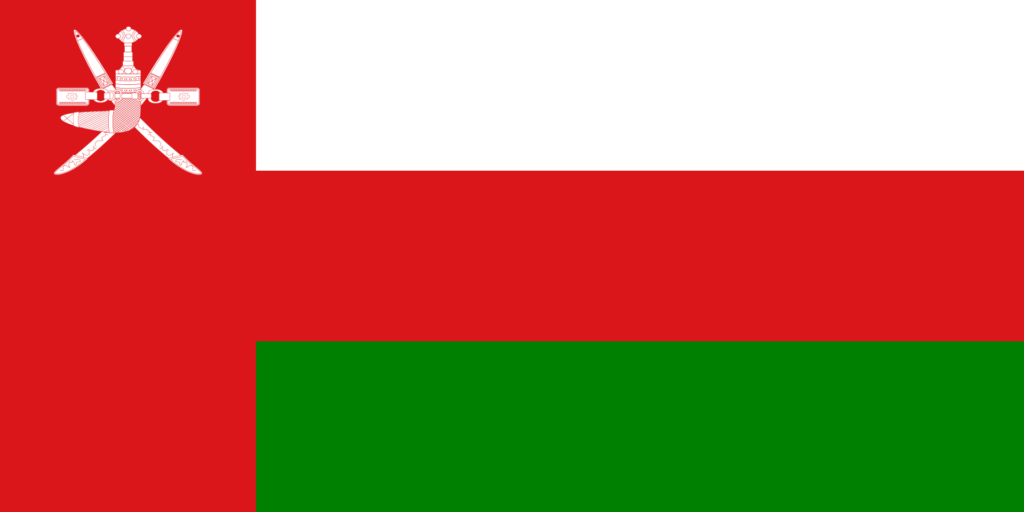 History flag of Oman
In the first half of the 70s of the twentieth century, Sultan Cabus Ben Said rose at the end of the throne. It began large-scale transformations. The principal task was to establish political stability.
Cabus announced the renaming of the country in Sultanate of Oman, replacing the old name Muscat and Oman. That ruler released the legal database of confrontation 2nd.
The last red monophonic flag was replaced with a new, including greenish, white and red colors.
Description
Rectangle with a width ratio to length 1:2.
Cloth broken on three monotonous horizontal strips. From above – white, in the center – red and gear – green. Left, Vertical Red Stripes. On it, at the top, depicts the state emblem of white Oman.
The emblem is two crossed sabers in the sheath. Blinds are aimed down. They are imposed by Handjar – a curved dagger, which is the necessary attribute of the state suit. Handjar is in the sheath, aimed with a blade down. From him on the left and on the right, elements of belts.
Colors flag of Oman
Three colors:
Red;
White;
green.
Meaning colors of the flag of Oman
Predominant color – red. He symbolizes the struggle of the people with invaders. Not counting this, this is a legacy sign, t. To. The last banner was red.
Green – Islam Symbol. Apart from this, he denotes nature, wealth.
White testifies to the world and prosperity.
Sabli – signs of Imaamat Oman and Sultanate Muscat, united in one government. Blue – a symbol of central power.
Other flags
Sultan Standard is a red rectangle with a green frame. The aspect ratio of 1:2. In the center – Golden State Emblem. Handle Handjar – Golden Crown, as a Higher Symbol. In front of the crown – silver state emblem.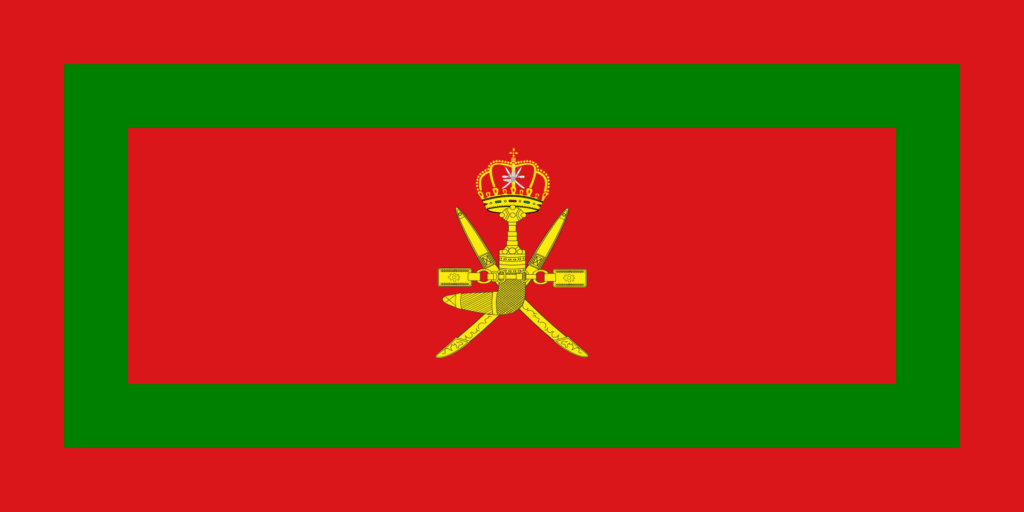 The banner of the Navy is a navy blue rectangle, in the canton of which the state flag is located, and on the free part – the golden emblem of the Navy in the form of the state emblem in a wreath, crowned with a crown.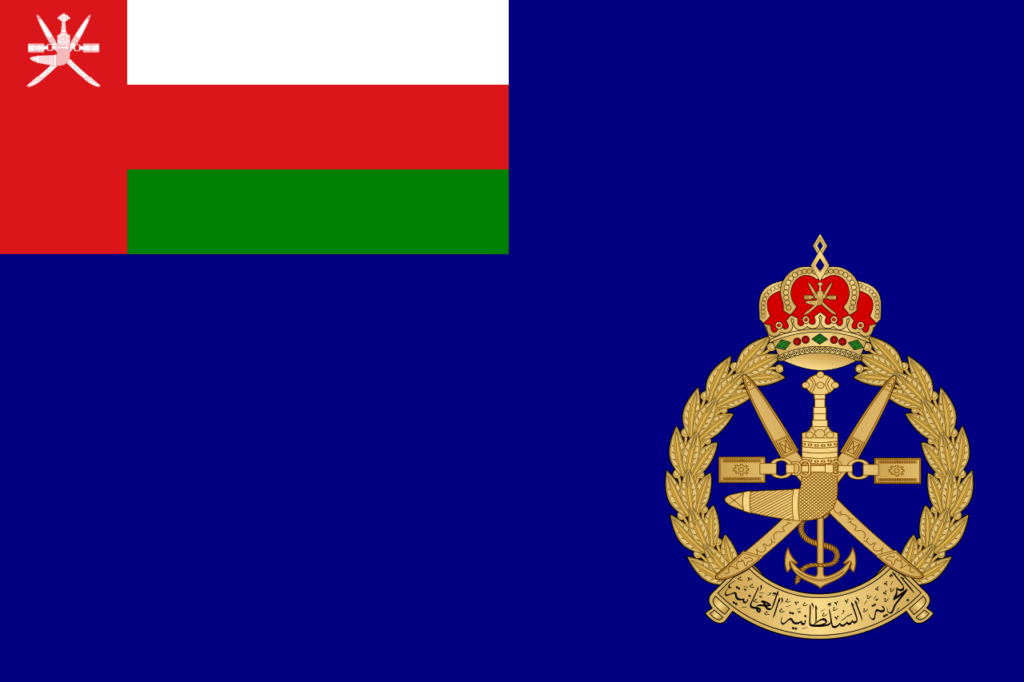 Non-specialized information about Oman
| | |
| --- | --- |
| Official language | Arab |
| Capital | Muscat |
| Territory | 309 500 km2 |
| Population | 4 298 320 people |
| Currency | Omansky Rial |
| Telephone code | +968 |